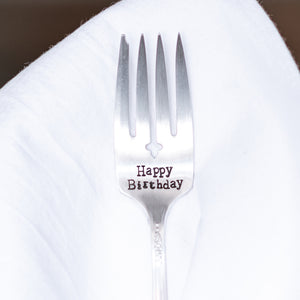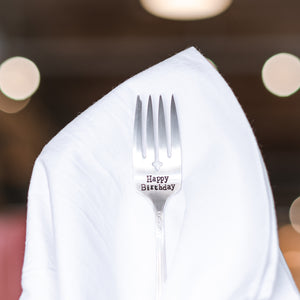 This Happy Birthday fork is the perfect gift for someone's birthday! Especially if they like their birthday deserts :)
We create them by hand-stamping on vintage silver plate cutlery. Because these items are antique and vintage, we have a variety of patterns, styles and sizes that differ from the ones shown and we will fulfill based on available stock. Forks will be polished but because of their age and use/wear, there will likely be scuffs, scratches and plate loss which we think makes them even more special.
Item comes packaged in a clear plastic sleeve ready to gift.
Hand washing recommended.